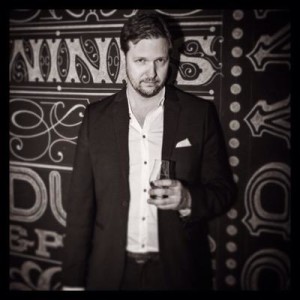 Robert L. Gard is the former editor of a large chain of community newspapers in Los Angeles and has written more than 2,500 articles ranging from political exposés to celebrity profiles. He has also been published in numerous other newspapers.
A respected whisky expert, Rob's columns and reviews have appeared in Whisky Magazine, Patterson's, and The Tasting Panel. He leads whisky tastings and pairing dinners throughout the country. Rob focuses on the relationship between whisky and writing, especially whisky as a metaphor for larger life experiences. Rob's pieces have been described as "writing beyond the liquid."
He is also an award-winning television writer, director and producer having written for travel and sports shows in the Midwest, including a show produced by and about his beloved Green Bay Packers.
Aside from writing, Robert has had a successful career as a public affairs/political communications strategist. He has written for people ranging from Vice President Joe Biden to Los Angeles Mayor Antonio Villaraigosa, and has been actively involved with environmental affairs as both a campaign strategist and builder of partnerships.
Robert was born and raised in the working class town of Beloit, Wisconsin, surrounded by paper machine, auto and cheese factories. He graduated from esteemed liberal arts school Colorado College with a degree in English. He currently resides in Los Angeles where he works as a public affairs consultant, writer and leads whisky tastings and dinner pairings.