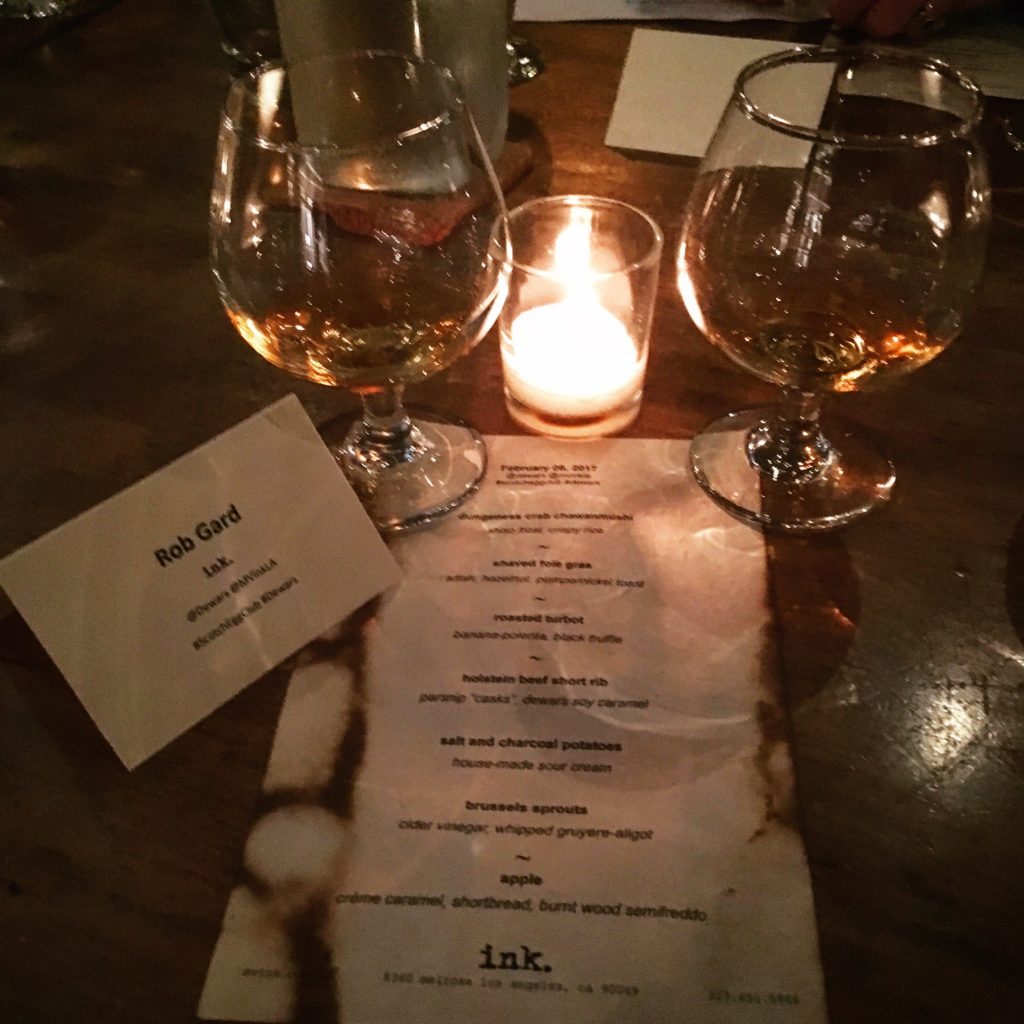 whisky events Dewars Ink Tasting Menu
The Dewars - Baccardi whisky event at Ink in LA featured a pairing menu by celebrity chef Michael Voltaggio.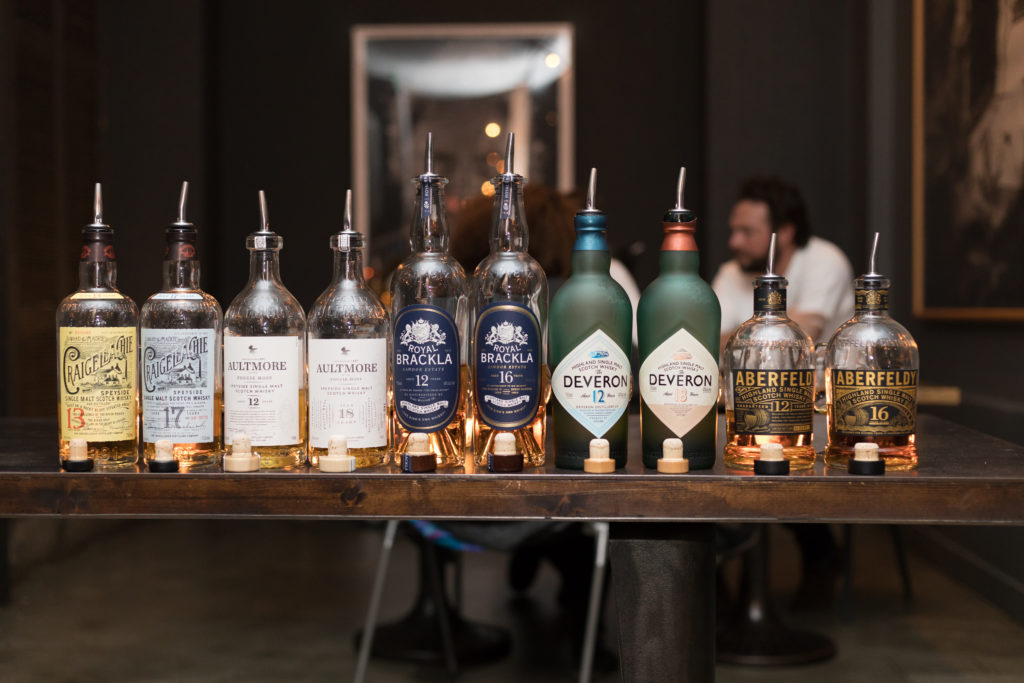 Last Great Malts
Several of the Last Great Malts featured at the Dewars pairing dinner hosted by Ink.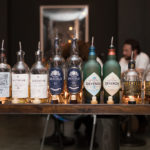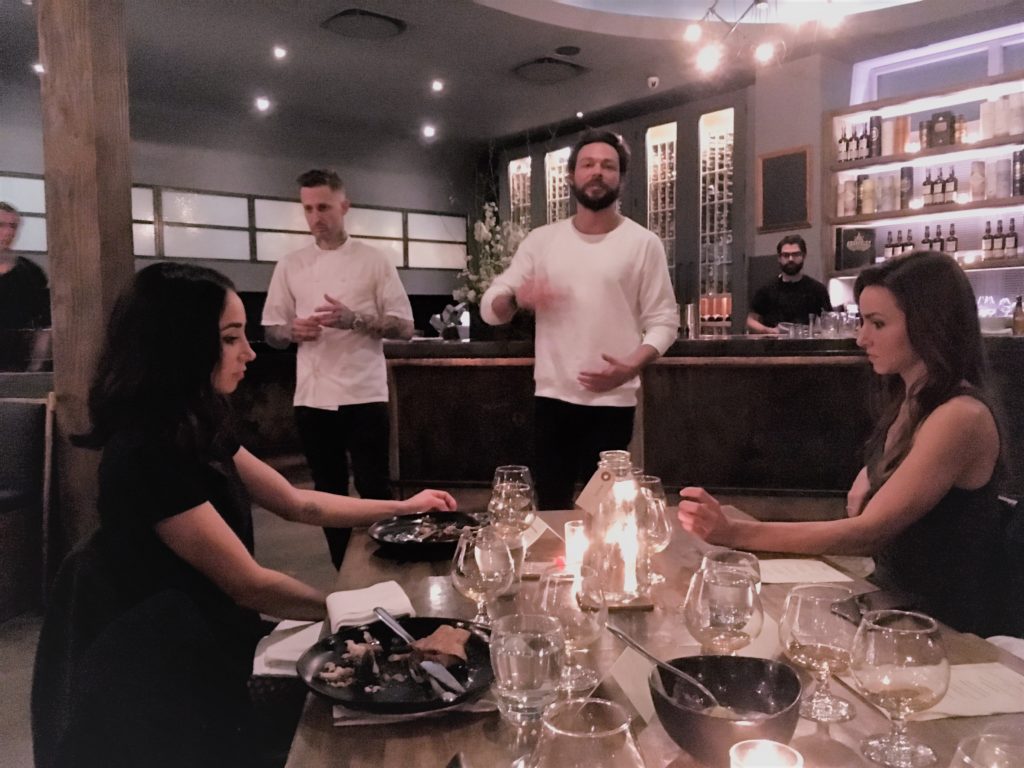 IMG_1826
Attendees at the Dewars/Ink dinner heard detailed descriptions of each of the single malts.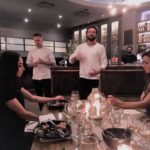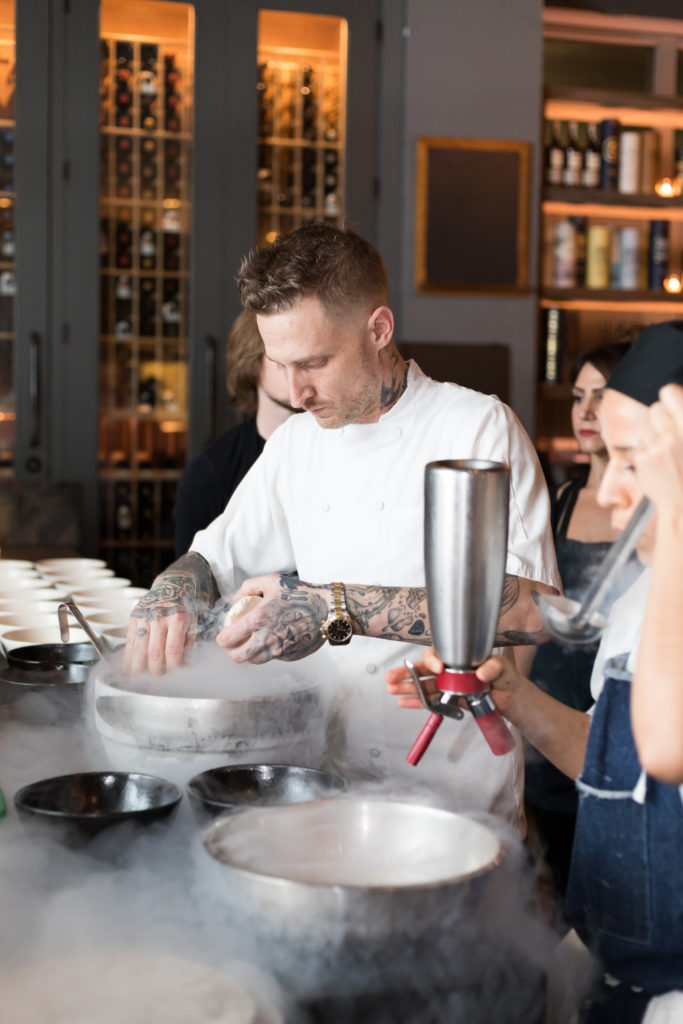 Ink
Chef Michael Voltaggio uses some culinary wizardry on dessert at Ink.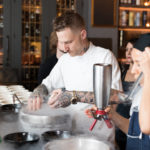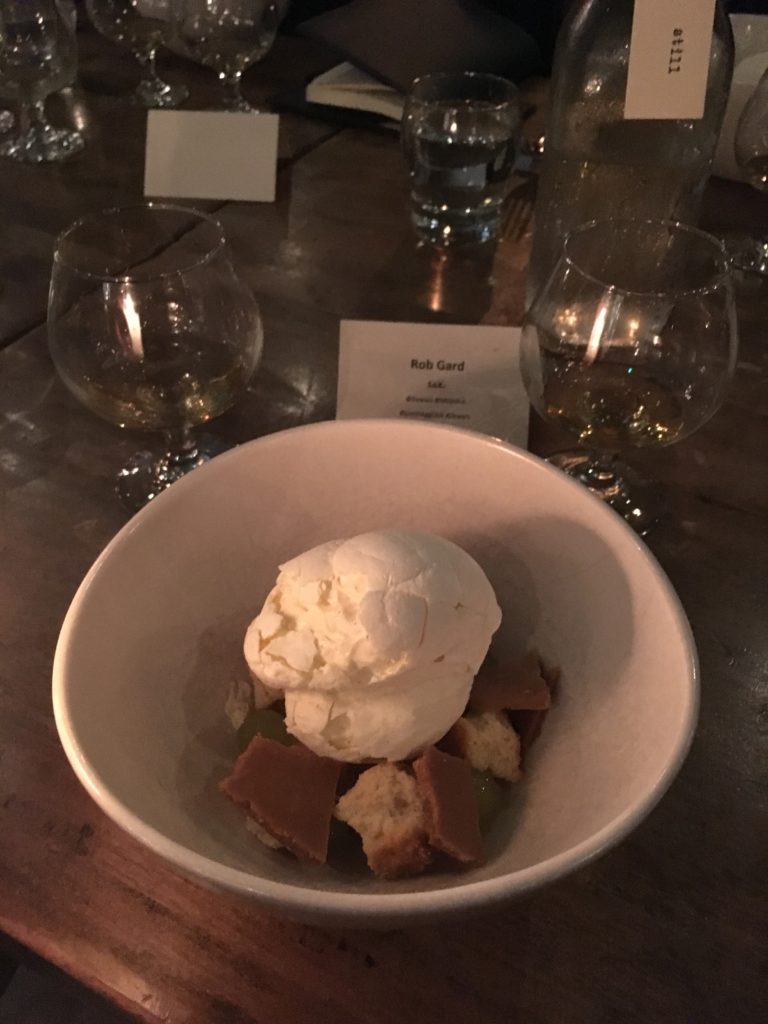 Dessert
The dessert and paired whiskies at the Dewars dinner at Ink.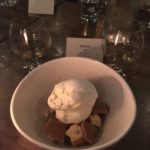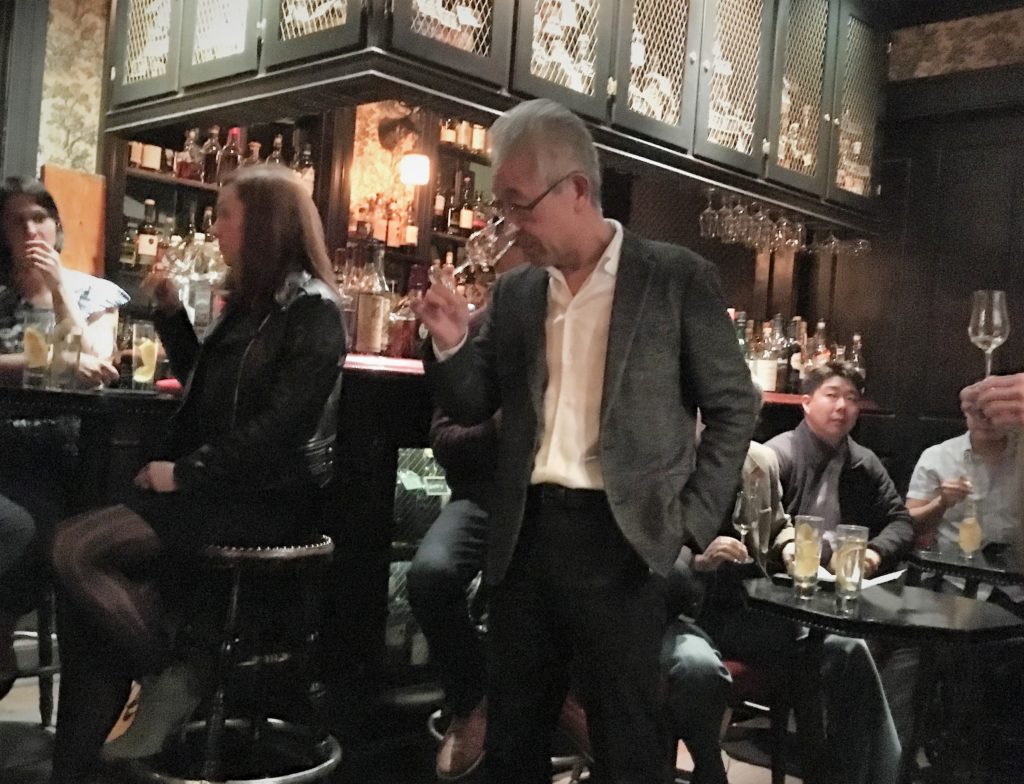 Toki tasting
Suntory chief blender Shinji Fukuyo walked a crowd through some of the components of Toki at Seven Grand.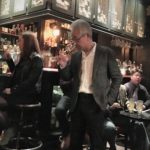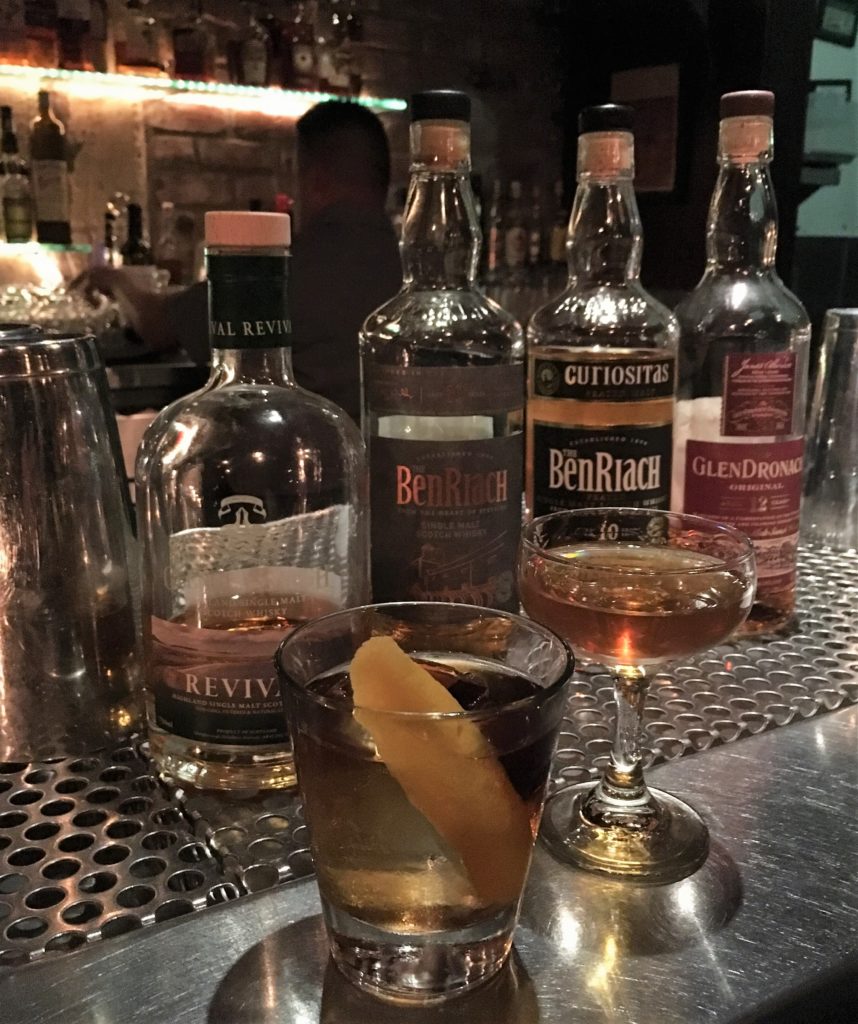 BF
Brown Forman featured several single malts and cocktails at their Varnish event.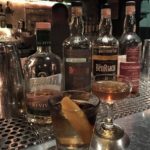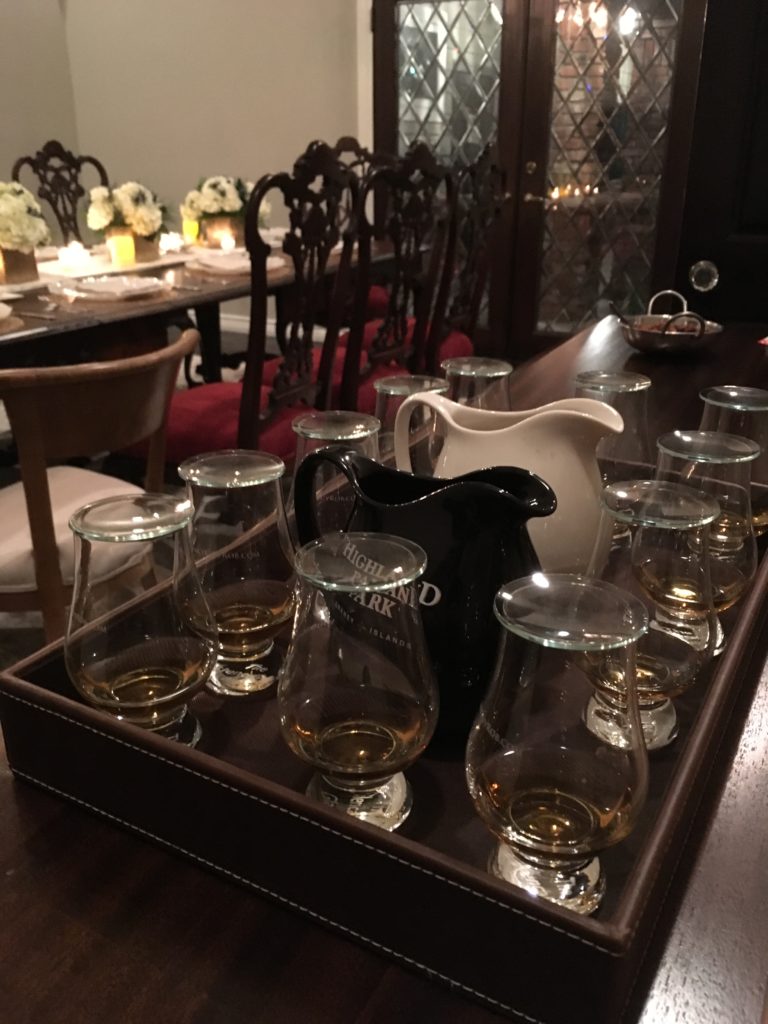 prep
Whiskies are prepped for a private pairing dinner.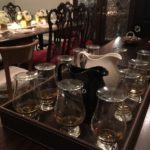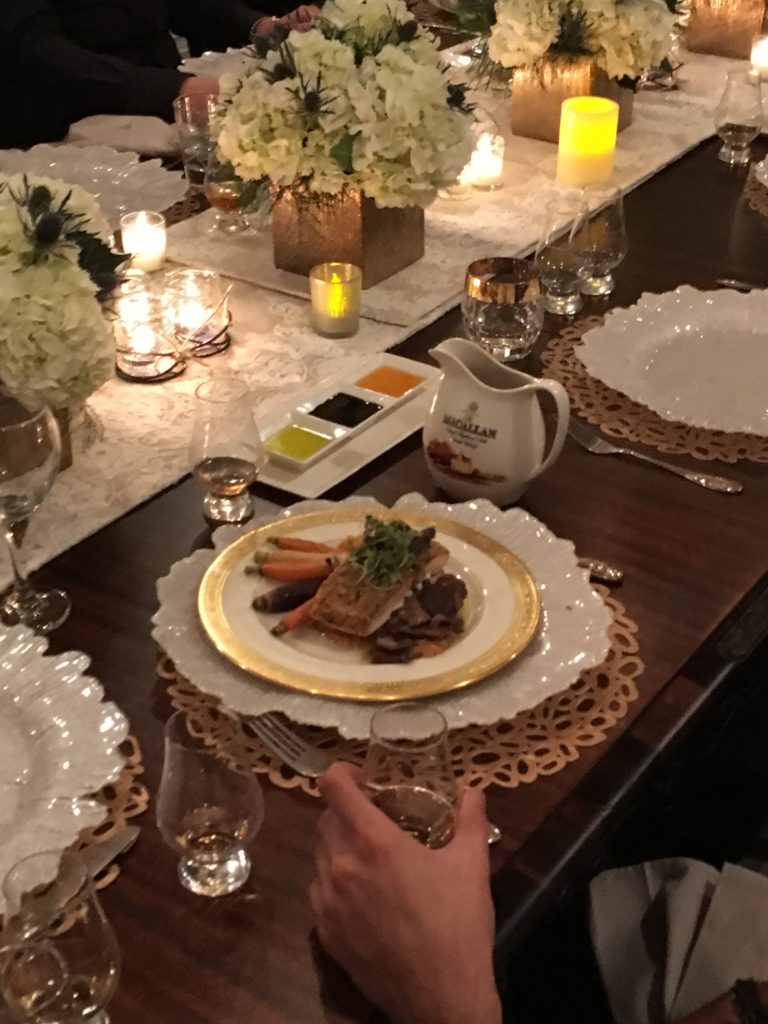 dinner
Guests enjoyed a Glenturret 11 from Gordon MacPhail with salmon prepared by Cutthroat Kitchen chef Jodi Taffel at a private pairing dinner.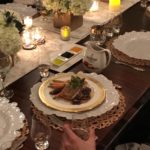 I attended more whisky events in the first month of the Trump presidency than I did in the final year of the Obama administration. Coincidence? Let's just say that if "alternative facts" continue at the rate they have, I'll need an alternative liver before 2020.
Whisky. That great ameliorator and equalizer. The nectar of priests and peasants. The quarterly earnings marker for global drinks conglomerates. When times get tough, you turn to whisky. Or turn away from it? Mezcal is getting hot, so maybe sell a couple of distilleries in exchange for some craft Mezcal companies, especially if they're doing as well as my friend Ashley's Mezcal – Kimo Sabe.
What do El Presidente Trumpito and Mezcal have to do with with my recent whisky immersion? They are measures of Artifice vs. Authenticity and the place of perception where the two meet, or don't. The same can be said for my recent slate of whisky events.
Once upon a time, whisky makers produced their whiskies in hollows, caves, or, in the case of my great-grandfather, in the closet of the children's bedroom (took the county sheriff years to find that secret spot during the many prohibition raids on the farm). They made it for themselves, their family, and their friends. Then they sold it to neighbors, neighboring villages, neighboring counties, and neighboring countries. The personal craft eventually became less-personal commerce. In today's cacophony of social media schizophrenia, whisky makers have a harder time of authentically sharing their product with drinkers. So, they resort to the artifice of whisky events.
Many whisky events are hyper-actualized versions of what enjoying whisky is actually about. Take whisky event number one from last week.
I joined about 30 other whisky aficionados for a special tasting of Toki Japanese whisky presented by Suntory chief blender Shinji Fukuyo. The presentation included a cocktail specially prepared by the staff at Seven Grand's Bar Jackalope, a taste of three of the main whiskies that go into the Toki blend (we had a grain, young single malt, and older single malt), and concluded with a sampling of the Toki.
We learned the name loosely means, "time of season" and also evokes the first two syllables of Tokyo (making it easy to remember it's a Japanese whisky). We saw how the marketing gurus at Suntory Beam chose a bottle that can fit onto a shelf sideways, allowing bartenders to squeeze it in among their previous bottle commitments. Basically, we experienced Toki in a way that no one else will ever experience it. Overall, the experience was fun, but the whisky itself was unremarkable. It's intended for cocktails and for that purpose, it works. But for me, breaking it down to some components and sampling the blend did little to enhance what is a solid, inoffensive, spirit.
Later that evening, I accompanied food/drinks writer "The Minty" to Varnish for a second whisky event. We were welcomed with several cocktails to prep us for a chat with the kilted Stewart Buchanan – Brown Forman brand ambassador. After cocktails, we tasted a selection of single malts from the Brown Forman portfolio – BenRiach, Glendronach, and Glenglassaugh. Because, you know, you can't have a sip of Scotch without a kilted man within "slainte" shouting distance. Or so whisky marketers would have one think.
Stewart was great. We chatted about the barley varieties, fermentation times, and still variations that make each expression we sampled unique. The Glenglassaugh "Revival" was an especially intriguing expression. The last Glenglassaugh I had was a 28 year old independent bottling that I picked up in London in 2005. The Revival was a nice balance of red fruits, citrus, sherry-influenced nuttiness, and chocolate. Certainly not as elegant as the 28 year-old, but a nice return to the whisky world for the distillery.
Less than 24 hours later, I was at it again – this time at a whisky pairing dinner sponsored by Baccardi. They apparently spared no expense to show just how sexy the single malt selections from their Dewar's portfolio are. I joined food, drinks, and lifestyle writers at the ultra-cool Ink restaurant, run by celebrity Chef Michael Voltaggio. Signature cocktails, precious appetizers, and über-hip '80s rock and roll greeted us as soon as we made it past the door check-in.
Chef was given the difficult task of prepping five courses to complement two expressions of single malts for each course. These "Last Great Malts" (Aberfeldy, Deveron, Royal Brackla, Aultmore, and Craigellache) are components of Dewar's White Label. The company have released these malts the last couple of years with much fanfare. As I've written, I really like these single malts. However, pairing two different expressions with each course (a 12 year old and an 18 year old, for example) made for a rather perplexed palate.
Faced with this challenge, Chef Michael gave a valiant effort, but the first couple of courses missed with both expressions. The food was incredible, the whisky was good-to-great, but the combinations weren't working. Chef finally hit his stride with the remaining courses where at least one of the two expressions nailed the pairing. The evening ended with a free-for-all at the bar as unsupervised bloggers poured liberally from the oldest expressions available. The Craigellachie 31 especially shined.
My whisky week ended as I shifted gears from one of the top restaurants in LA to a suburban kitchen. I partnered with Cutthroat Kitchen winner Chef Jodi Taffel for a private whisky dinner to celebrate the client's 40th birthday. Rather than have Chef Jodi pair her menu to whiskies, I matched whiskies to her menu. I went with some independent bottlings from Gordon MacPhail – Glenturret 11 and Bunnahabhain 11. I also cracked open a Glenlivet 18 for appetizers and a Dalmore 15 for dessert. Each course sailed the wave of whisky smoothly on the palate. As usual, I probably got out about half of the information I wanted to share with the attendees. The guests had so many inside stories to share with each other that details about fermentation influence became irrelevant.
Four whisky events in five days. Each different from the other, but connected by the fact that they were constructs. Even my pairing dinner, which ostensibly served to foster whisky conversation among "normal" people, had an air of artificiality. I mean, how many people drink whisky in their homes as a whisky writer reads from his own book?
Some whisky aficionados lament that bottle prices and marketing "creativity" have impacted the authentic roots of the water of life – those farmers, small business owners, and local folks who once were the heart of the whisky making and marketing process. And certainly there is much debate as to how artificial whisky experiences may unduly influence writers when they report about what they tasted.
I believe most writers/bloggers, though not all, approach these whisky events with a passion for finding the authenticity of the spirit beneath the artifice of the presentation. In a time when terror Trumps truth and marketing mythologies shift toward emerging trends like Mezcal, we need these writers and the perspectives they provide. They are the spirit guides who lead readers through the clutter and cacophony of marketing rituals to some kind of elemental honesty that has always existed at the heart of whisky.
---