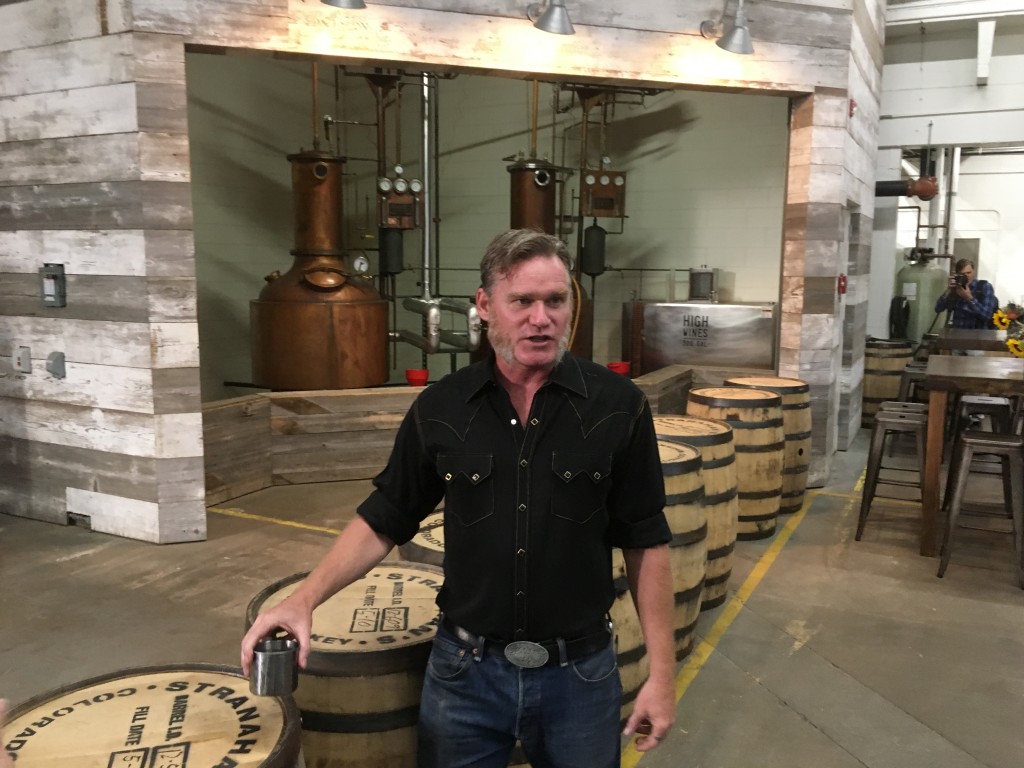 Rob D
Rob Dietrich leads the Stranahan's Whiskey team.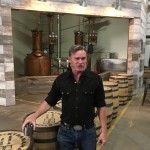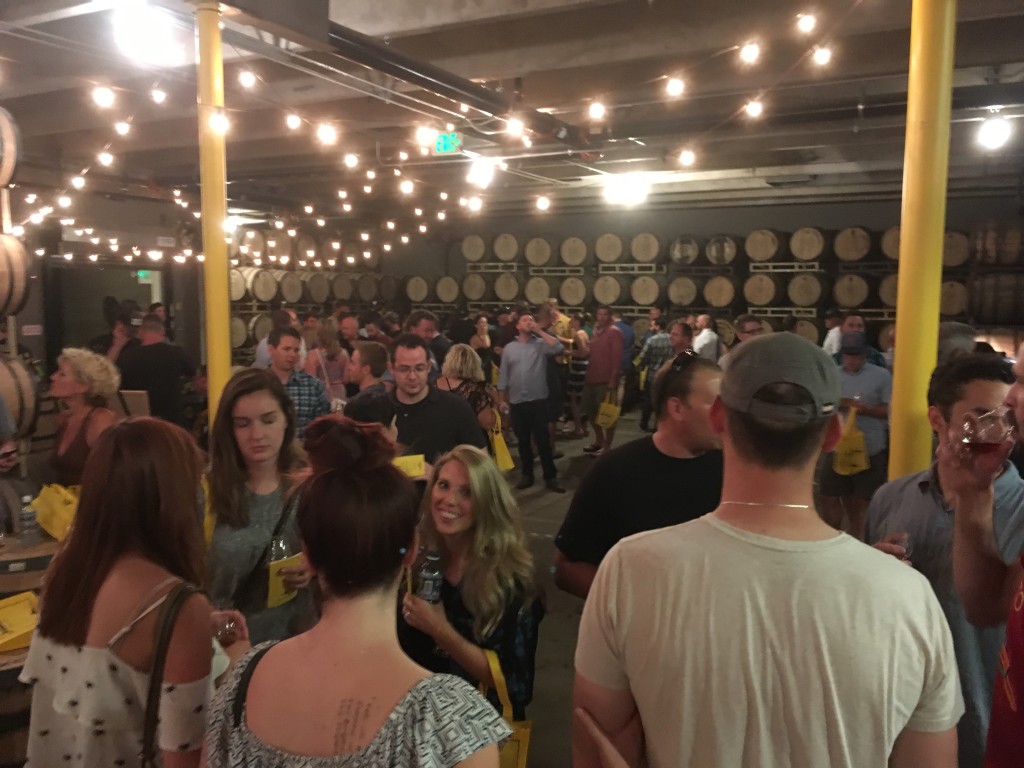 Crowd
Hundreds of people attended the Stranahan's Whiskey Cask Thief 2016 event.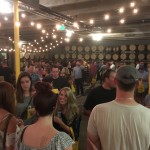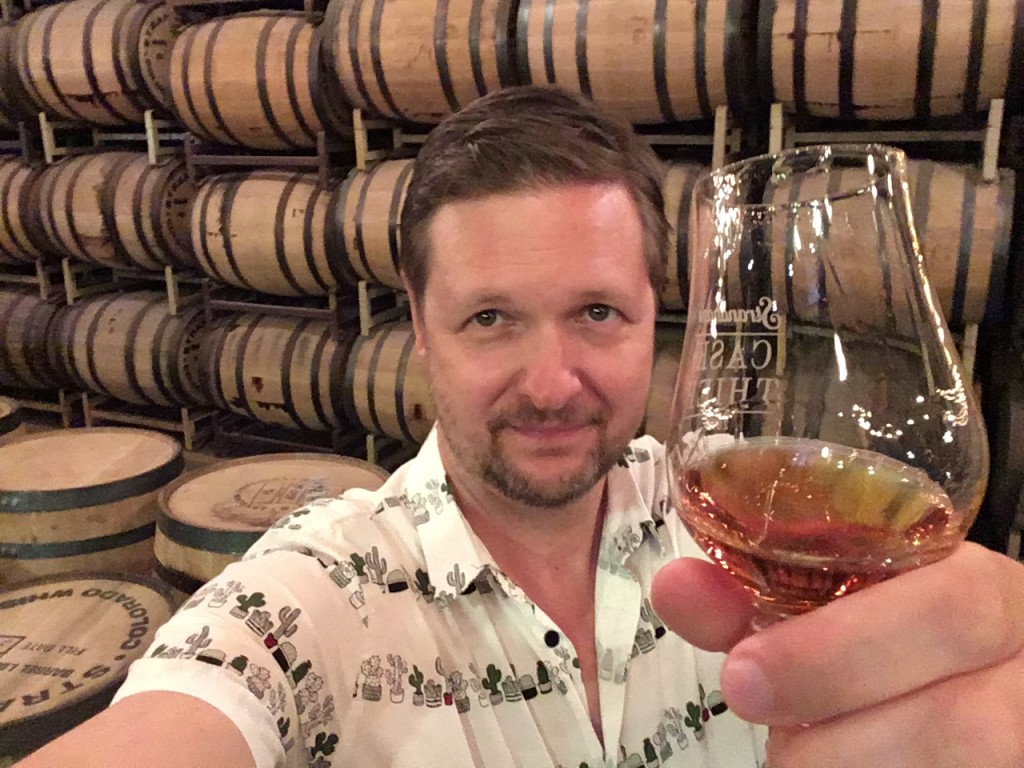 WGR
Whisky Guy Rob enjoying a little Stranahan's Whiskey.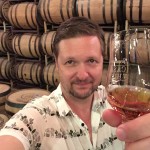 Stranahan's Whiskey Cask Thief 2016
Rob Dietrich of Stranahan's Whiskey is probably the coolest guy in whiskey. Or so I surmised I first wrote about Stranahan's distillery in 2012 and compared him to Clint Eastwood (the horse riding, saloon-strutting, get anything done no matter what the odds are version of Clint Eastwood – not the old guy who stands in front of an arena talking to an empty chair). A couple of weeks ago, I caught up with Rob to find out what's shifted for him and for Stranahan's in the four years since we last spoke. What I learned, for certain, he is indeed the coolest guy in whiskey. The kind of guy that has mothers locking up their daughters so that they can get out of the house and have some fun for themselves.
Stranahan's whiskey distillery is the oldest in Colorado (license number seven – the first six went to the U.S. Army in World War Two so they could manufacture items vital for the war effort). Started in 2004, with its first official bottling coming in 2006, Stranahan's whiskey presaged the craft distilling revolution that has swept across America in the past few years. In fact, more than 70 distilleries have opened in Colorado alone since Stranahan's first fired up its stills.
Stranahan's was created out of a passion for whiskey and Rob was brought on board in 2006 as employee number four. He and the original head distiller had bonded socially over a shared love of rebuilding vintage motorcycles and running motorcycles off alternative fuel (like the heads from distillation), which they worked on during slow times at the distillery. Rob so enjoyed hanging out at the startup distillery that he came on board as a volunteer bottler, despite not knowing a thing about whiskey making.
Jumping into interesting things for the sake of jumping into interesting things is what makes Rob as cool as he is. Or maybe it just goes with having that kind of badass name (after all, Whisky Guy Rob has excavated Roman tombs, evaded Moldovan smugglers, escaped being stalked by a mountain lion, and directed high school musicals… OK… the last one, not so badass). My Rob peer, on the other hand, has served in a war zone with the U.S. Army as a target acquisition specialist and a combat lifesaver; worked with some of the biggest names in music (James Brown, The Allman Brothers) as a tour manager and crew member; lived for two years in a 1967 half-size school bus that he converted into a mobile living space to travel the U.S.; and, of course, learned to make a unique American single malt whiskey. Cool, indeed.
The big news when I wrote about Stranahan's in 2012 was that they'd recently been purchased by Proximo Spirits company. There were rumbles of concern among whiskey fans that a corporate drinks entity would take away the independent spirit of this Colorado whiskey. Four years into the relationship and I'm happy to report that Stranahan's has benefited tremendously. Production is up significantly from what it was, and quality has kept pace. In 2012, demand for Stranahan's outpaced production so much that the whiskey pulled out of every market except for Colorado. Now, it's available in all 50 states.
The foundation of Stranahan's whiskey is pretty straightforward: Colorado barley, a proprietary yeast, and Rocky Mountain water, fermented in metal tuns, distilled in pot stills, and aged in a compact onsite warehouse for three to five years in barrels that are lightly toasted (rather than wood that is heavily charred). The result is a whiskey that retains youthful exuberance without tasting young. The nose is authentically caramel, which is continued onto the palate. The flavor is a lovely mixture of rich sweetness and warming spice (think cinnamon and ginger) with tinges of roasted nuts and citrus.
At least, that's what their standard yellow label bottle tastes like. During my visit, Rob decided to share six unique barrels with me and a few hundred passionate Stranahan's whiskey fans at a Saturday night extravaganza the distillery called Cask Thief 2016.
The barrels included four that were initially typical casks, but over time and circumstance evolved into something singular. One was nearly 7 years old, having been filled almost immediately after Stranahan's moved into its present location in 2009. Another barrel had been mismarked and misplaced, allowing it to mature for five years. There were two three-year-old casks – one reserved for special events like Cask Thief, and the other a slightly busted barrel that allowed for a greater liquid-to-surface ratio, making for a chewier version of their standard expression.
While the three-year-old and the six-year-old barrels evoked the flavors that are expected with Stranahan's, a rum cask and an Oloroso sherry cask imparted unexpected finishing accents on the standard whiskey.
Some of the six casks sampled that night were interesting for the sake of being interesting while others were just really damn good. According to Rob the barrel tasting event (which included a pig roasted over Stranahan's Whiskey barrel chips and a great assortment of side dishes) was solely intended to give fans of Stranahan's a taste, so to speak, of what he and the enthusiastic staff get to experience every day – great whiskey with occasionally unexpected variety.  I would provide tasting notes for these casks, but as none of them will be bottled, it would just be an exercise in flavor descriptors that none of you will ever have a chance to confirm or argue against.
The last few months have seen rumblings and questions about whiskey. Has it reached its peak in production? Is there enough supply to meet demand? Will the interest in whiskey be maintained, or will the recent trends with high-end gins, rums, and mezcals send whiskey into a decline? If so, there are dozens if not hundreds of distilleries that have popped up in the last decade which might nose dive into nothingness. Stranahan's Whiskey will not be one of those distilleries.
The distillery is driven by an authenticity, personified by Rob Dietrich, which evokes the best of what whiskey making can and should be. They are so strong with their craft, so solid with their product, and so devoted with their staff that I have no doubt Stranahan's will be a mainstay in the American craft distillery movement for as long as it wants to be.
---