The malleability of time. That's the title of a chapter in my new book, Distilling Rob: Manly Lies and Whisky Truths. The chapter deals with the passage of time and the perception of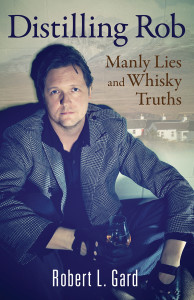 time, which are two significantly different ways to experience this life. I also think that phrase is an appropriate way to dive into this post.
As those of you who follow me are aware, I've been quiet on the blogging front the past few months as my writing energies focused on the final revisions of my book. The book is finally finished, printed, and ready for launch next week. The end of a journey that started more than four years ago when I stepped off a ferry and onto an island off the coast of Scotland and then walked through the front gates of a distillery.
Four years of writing, rewriting, pitching, making deals, having those deals fall apart, being less than 10 minutes away from signing with a major agent after months of courtship only have him to pull the plug just before the 5:00 p.m. deadline of sending me the contract. The proverbial ticking clock.
The book itself covers six months living on Islay as well as more than thirty years living on this planet. Moments that last mere minutes have a lifelong impact. Peat that has been buried in bogs for millennia is burned away in a matter of hours to flavor whisky that will sit for decades before being imbibed in minutes.
I realized today that I could have distilled, aged and bottled a legal whisky in the time it's taken me to publish Distilling Rob. Yet, the effort to write the book or to make the whisky would seem like it took less time than the effort spent trying to sit through the latest Adam Sandler movie.
Time is the rarely talked about but most vital of ingredients in the whisky mix. Time is also the thread that links stories and storytellers of today to the themes and emotions that have woven together the tapestry of human expression from the beginning of, well, time.
Time is a connector, a healer, a redemptive force. An unforgiving reminder.
As an archaeologist, I've excavated tombs that have held bodies for 2,000 years. The last time those bodies were seen they were surrounded by the weeping faces of those who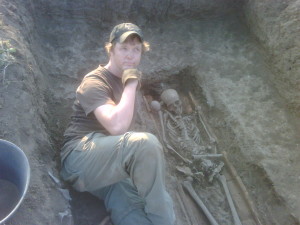 loved them. Faces lost to time. Working in a whisky warehouse, I've filled and moved hundreds of casks, which utilize the marvelously innovative technologies developed around the time that those bodies entered the tombs I've excavated. The casks will sit, for a time, until their wooden staves have had tempered the feistiness of the whisky and imparted the kind of maturation that only happens over time.
In two weeks, I'll talk to high school friends I haven't seen in years when I return to my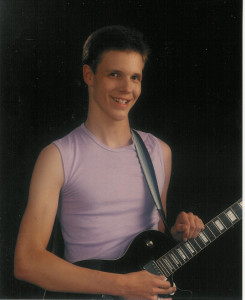 hometown for a book-signing event. I will try to get together with the other members of my legendary high school band, Maximum Capacity, for a jam session. We will attempt to bridge nearly twenty years apart by cranking out the bridges of songs that only last three minutes. Time won't give me time/but time makes lovers feel like they've got something real/but you and me we know we've got nothing but time. O.K. We never played Culture Club songs back in the day. But maybe we will. This time.
What has prompted this musing on time? Is it the momentous occasion of having my book finally published? Is it the eager anticipation of drinking a whisky I said I wouldn't open until the book was published? Is it the one week countdown to the launch of my first book tour? No. None of the above. I was walking down my street this evening and ran into someone who knows about my book and has known about it for nearly three years. He asked me, as he always does, when the book is coming out. I cheerfully told him it would be next week. His response?
"It's about time."
---