Sacrifices. There is a finality with a sacrifice. They tend to come with much thought and meaning attached to them. And the intent and outcome exists out of time until the sacrifice is actually made and the impact is seen. It's like committing temporal homicide in the name of eternal hope.
There are certainly sacrifices in the world of whiskey. Casks sacrifice 2% of their content to the angels every year. Salespeople sacrifice time with their spouses, children, and friends to travel alone on long roads to mediocre bars and indifferent liquor stores. Distilleries sacrifice money and infrastructure to create a product that people might not see for a decade, only to have their labor bashed by bloggers half a world away. Drinks conglomerates sacrifice anything and anyone they can to make an extra buck.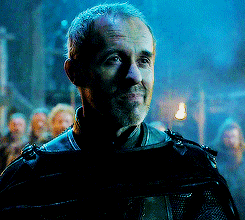 We all make sacrifices. Some are like killing your only child to curry God's favor. Sometimes God thinks the effort is enough and will save the child, as happened to Abraham. Sometimes the god just doesn't care, as happened to Stannis Barratheon.
I have certainly made sacrifices in my life. I've sacrificed jobs, homes and lovers just to see what lay ahead. Not that I had other jobs, homes or lovers lined up, but I sacrificed what I had in the present in the hope that I could find something deeper and more meaningful in the unknown into which I was stepping. Sometimes it paid off. Other times it irrevocably didn't.
My birthday was at the end of July and I paid a tremendous sacrifice that night.
As I was leaving Tom Bergin's Irish pub, my beloved local, I carried with me a bevy of birthday gifts that friends had  bestowed upon me. Among the gifts was the best bottle of Angel's Envy bourbon I had ever tasted: Tom Bergin's own special bottling. Fully aware that my hands were full and fearful I may drop the bottle that a friend had bought me as a birthday gift, I placed it in a bag with some other items. As I walked out of the crowded bar after saying my final goodbyes, somebody jostled the bag I was holding and I noticed a shift in weight in the bag. The bag torqued and I felt a lightness in my hand. That Angel's Envy was a heavy ass bottle. Emphasis on the was.
If you ever want to shut up the cacophony in a bar at 12:30 AM, I guarantee the best way to do it is to drop a bottle of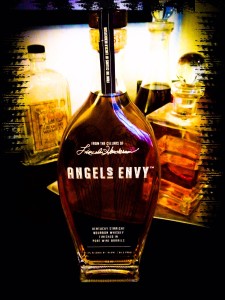 whiskey on the floor and have it shatter. If you ever want to test your patience at 12:30 AM, I guarantee the best way to do it is in a bar with 20 drunk people trying to help you after dropping said bottle of whiskey.
Clearly the symbolism of dropping something called Angel's Envy on hallowed floor of Tom Bergin's has not been lost on me. Having it slip away when it was so clearly in my grasp also has not been lost on me. Having it happen on the day that launches the next year my life has also not been lost on me.
Sacrifices are generally made with the intention of favorable results. So, those angels who were expecting 2% of their share over the course of the year certainly had an unexpectedly libatious night on my birthday. My hope is that they relay all the help that I need, and Lord knows I need a lot, to the powers that be, and that my dowsing the wooden floor of the oldest Irish pub in Los Angeles will bring me some luck in wealth, writing and women. Because if it doesn't, I no longer have a damn thing to drink my sorrows away…
---