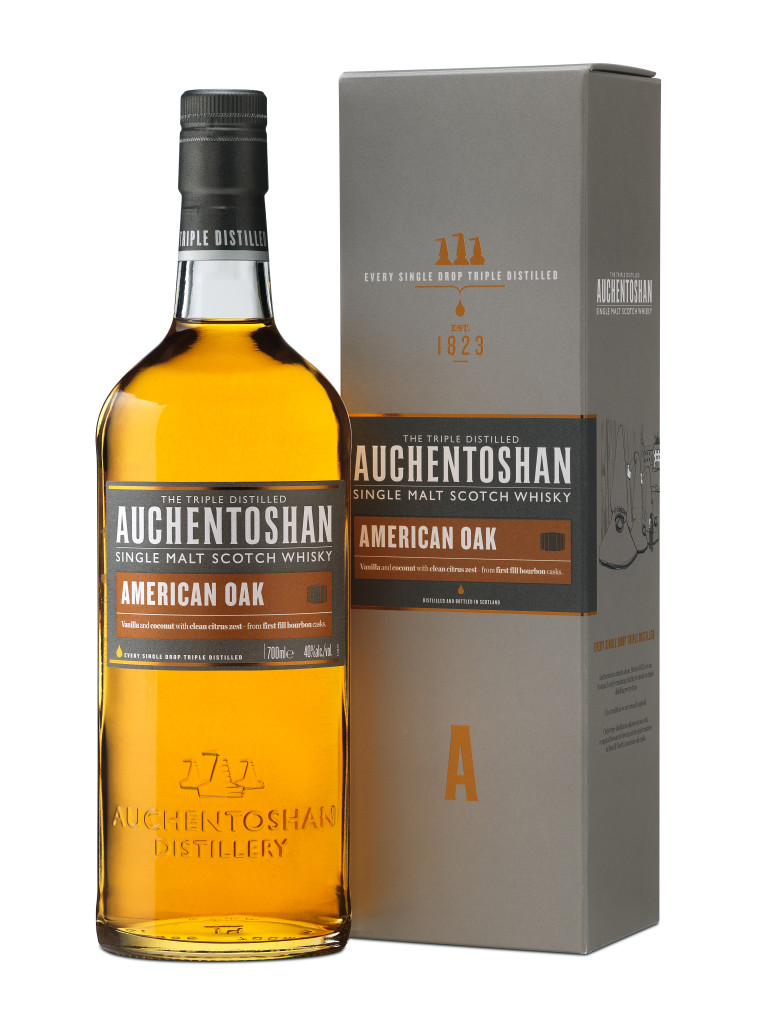 American Oak Bottle + Carton
Auchentoshan American Oak is the new entry level whisky from Auchentoshan Distillery.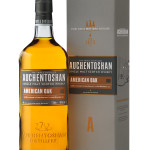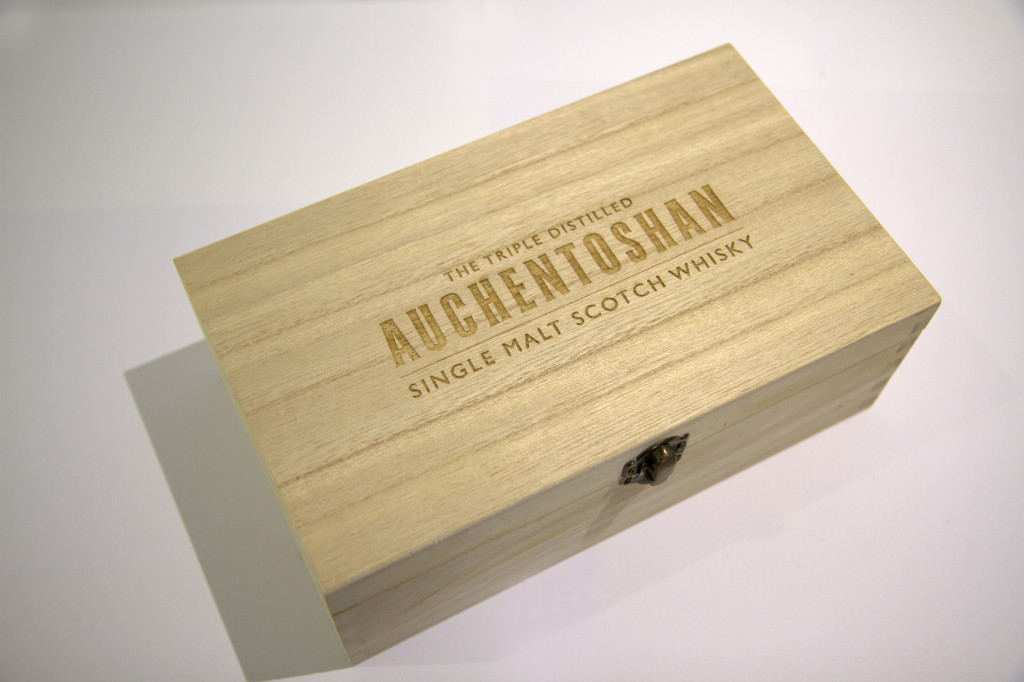 Wooden box image
Wood is key to all Auchentoshan expressions, including the Auchentoshan American Oak.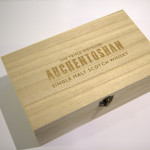 Auchentoshan Distillery sits just outside of Glasgow. One passes by it as they exit the city and to head west and off for the islands of Scotland. It is not an easy distillery to miss, but its location does not evoke the magical image of untamed lands, wild rivers and recipes that were first concocted in dark caves in the wee hours away from the greedy eyes of the excise man
The whisky made at Auchentoshan is without the smoky peat flavoring that serves as the backbone of Scotch whisky. It's also triple distilled. Basically, it's closer to its Irish cousins than its Scotch brothers and sisters. As such, the spirit leaves itself ripe to be heavily influenced by the wood used to age it. They do a fantastic job with their three wood (using whisky aged in bourbon, sherry and port casks). Now the distillery has released a whisky that is solely aged in bourbon casks: Auchentoshan American Oak. The result is a refreshing change to the distillery's entry expression.
Before I dive into my tasting notes, I will say I received a sample of the spirit, which is why I reviewed it. Here is an explanation of how I choose what whiskies to review and when. As I state in that piece, just because someone asks me to sample a whisky doesn't mean I'm going to go easy on them.
In this case, I actually enjoyed the whisky quite a bit. The part I will take exception to is some of the marketing that surrounded the offer to sample it. First, I was encouraged to drink Auchentoshan American Oak as part of National Bourbon Day, or as part of National Whisky Day, or if that failed as part of National "We're Making This Shit up Just to Have You Drink Whisky and Write about It" Day. In any case, don't make something up to elevate interest in a product. Let your product elevate itself. Also, I cringed when I read the marketing bit that said the casks had never been used for whisky before, only bourbon. OK, TECHNICALLY they've never been used for whisky, but they have been used for whiskey. Why even bother to spin that into something that makes it seem as though this is a special thing? Makes no sense to me. I'm a marketing and PR person, and I know you need to make everything you say/write count exponentially for the words you put into it. Saying their casks have never held whisky before, is that going to excite someone enough to purchase a bottle? No. Talking about how you've reimagined your entry level malt? Yep. Focus on the things that are your strengths.
Lecture done. Now, onto the Auchentoshan American Oak notes:
Color: I don't really write about color unless it inspires me to or stops me from drinking a whisky.
Nose: Wood shavings. Resin. Reminds me of the log furniture production place I worked at in college. Treacle. Cotton candy; Black plum. Currants. Clean. Fresh grass. Creamy, coconut milk.
Palate: Wood forward with a quickly warming spiciness. Dry, but Chewy. More plum. Lemon Pledge. Vanilla bean. Coconut meat. After a while, the Lemon Pledge changes to a deep Clementine aroma.
Finish: Warm and lingering. Bit dry.
Overall I found it to be light, welcoming and with enough complexity to make it interesting, though not intriguing. It's a nice warm up on the way to diving deeper into the Auchentoshan range with the three wood. A good intro whisky.
---