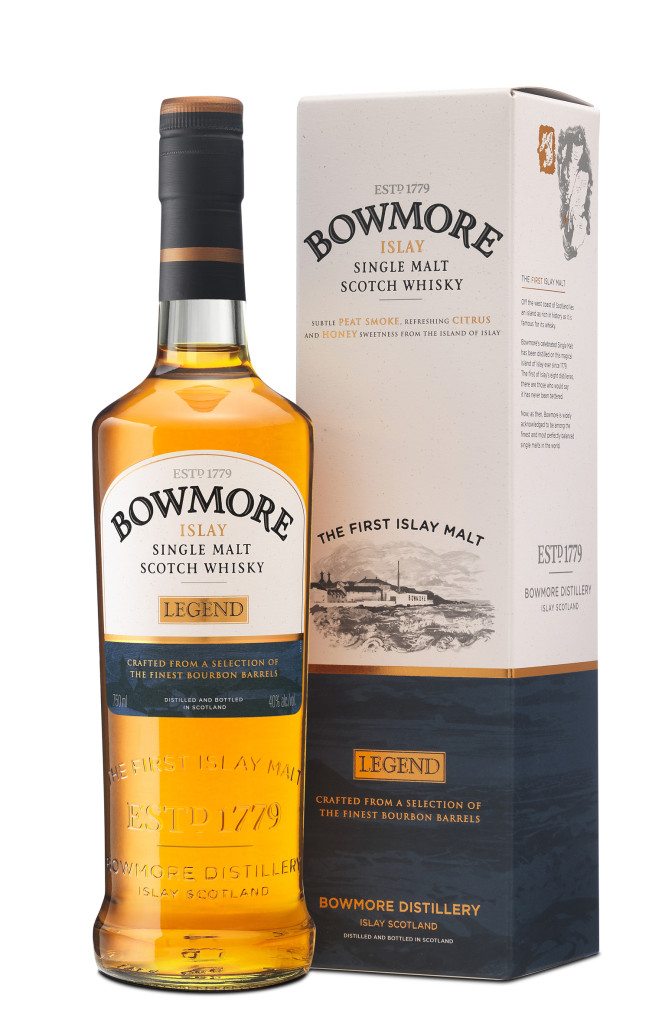 BM_LEGENDBOTBOX_750ML-med
Bowmore Legend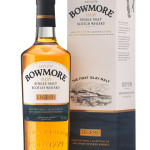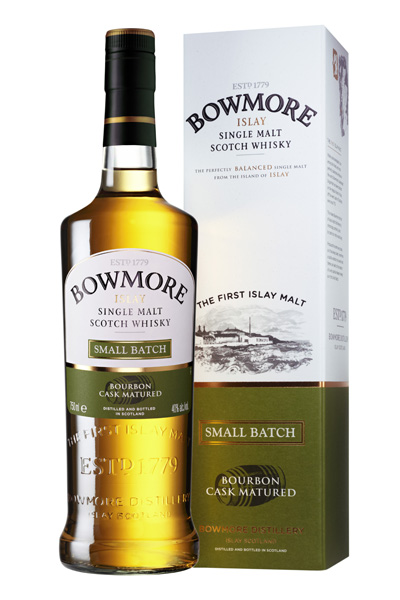 BowmoreSmallBatch -small
Bowmore Small Batch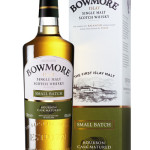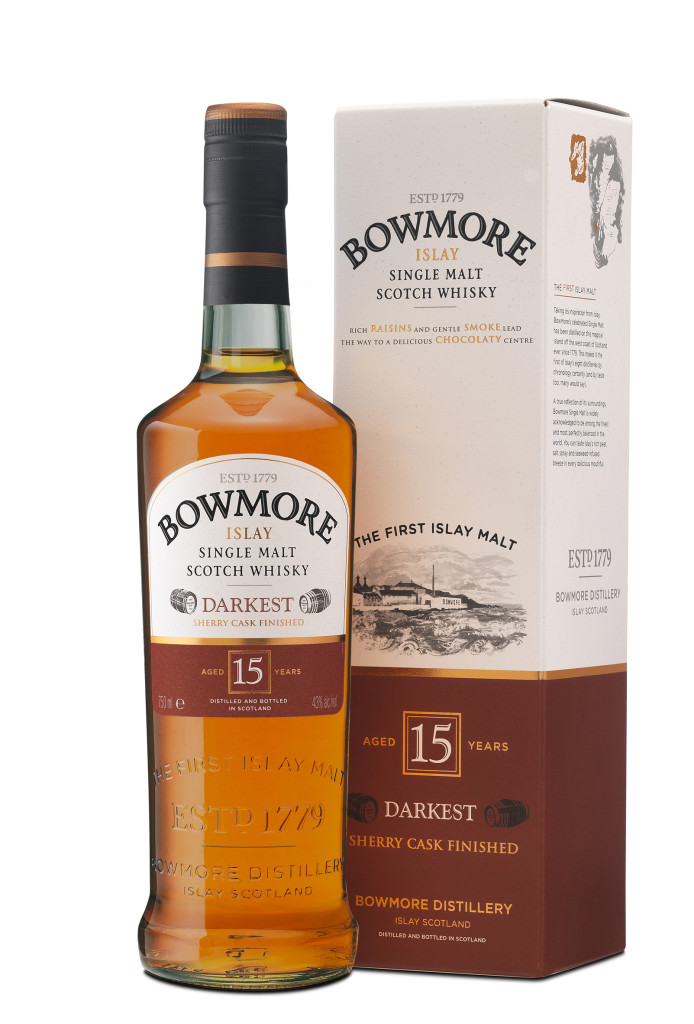 BM_15DARKESTBOTBOX_750ML-med
Bowmore Darkest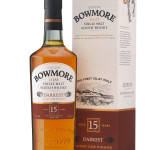 My annual holiday trip home to the wintry wonderland of Wisconsin was a bit of another journey this year. No snow, constant gray skies and regular rain. It reminded me much more of my time in Scotland than my time in the upper Midwest.
When I returned to LA that theme continued with colder than normal temperatures and ample rain. Though a world away from Scotland my palate could not resist a return to Islay. So, as the rain fell upon the gritty streets of Los Angeles my mind and my palate returned to the rolling green hills and the peaty aroma of the world's most famous Scotch island.
I sampled three Bowmore whiskies: Legend, Small Batch and Darkest. I felt it was appropriate to start with Bowmore because my first experience with being trained to drink whisky was with a Bowmore representative years ago. That 45 minute one-on-one session changed my life.
Here are my tasting notes for three Bowmore whiskies and how I paired them. As always, I adhere to my rules of tasting. Two of the Bowmores were provided by a representative. The third I acquired on my own.
Legend
Pairing: salmon baked with a lemon, olive oil and tarragon marinade.
Nose: sea aroma; light peat smoke that grows; fresh grain; sweet butter; orange zest.
Palate: orange, fudge; black cherry; bit of white pepper; comfortable smoke; resinous, malt; shortbread.
Finish: quick and a bit bitter.
Overall: I actually did not pair this with the salmon inasmuch as I drank a little bit before I ate the salmon. I think this is a fine aperitif and it lays the groundwork for enjoying seafood that has a bit of citrus in a marinade. This was an easy and a pleasant dram.
Small Batch
Pairing: Walker's shortbread. That slight hint of shortbread in the previous dram made me long for some Walker's shortbread. So, after a quick stroll to the market I returned to the second Bowmore of the evening.
Nose: crisp; almost no peat; maybe a far distant chimney; sweet.
Palate: chewy and coating – if the nose was like sprinting on the moon, the palate is like sprinting in water; bit of fruit syrup; can't quite wrap my palate around this; lemon pledge; a bit of water clears up the muddle but leaves the whisky tasting a bit like a janitors closet.
Finish: dry; medium; adding water gives you a dry spice rub.
Overall: This Bowmore expression was like a date that you think should go okay, if not go well, but for whatever reason the mutual chemistry just isn't there. I think it has elements that I would be attracted to but on this night it just wasn't happening.
Darkest
Pairing: Dark chocolate.
Nose: Worcestershire sauce; candied nuts; rich fragrance; molasses; slight Mesquite smoke; coriander? I love this nose and it grows more complex after sitting out for a while.
Palate: nutty; sherry; a great middle theme of peat; chewy.
Finish: delicious; dry sherry; tannins; a slow burner; the finish evolves the longer the dram is exposed to air and you get a hint of molasses.
Overall: Hands down my favorite of the bunch. This is just a lovely, well-rounded Scotch whisky that represents Islay well.
---